Lettings procedures for tenants
Renting a property through Millennium residential could not be simpler. A member of our team will guide you through the process making your move stress free.
Below is our step by step guide to renting a property through Millennium residential.
Registering your details with our office by phone, email or through our web site.
One of our members of staff in the lettings team will offer you a number of properties to suit your requirements and appointments will be made for you to view at your convenience.
Once you find a property and would like to proceed, an offer is made (Subject to references) and a two week holding deposit is taken. Once the offer is accepted, Millennium residential will then carry out the necessary references which will be sent to the landlord for their approval.
References that will be required are:-
Work reference
Bank statements
Bank reference/Status enquiry
Pay slips
Credit check (if required)
Previous landlord reference
We would need to see your passport and visa (if necessary)
Guarantor letter (if required)
N.B. In some situations tenants may be required to pay rent in advance. This may be either three or six months. (Dependant on what is required from the landlord)
Once references have been approved by the landlord, you will be required to pay the balance of the outstanding move-in monies. A draft tenancy agreement will then be sent to you for you to read.
Payment methods are:-
Local bank transfer – up to 3 working days
Cheque – 5  working days
Overseas bank transfer – 1 week (Please confirm with your bank)
All money that is transferred will be sent to Millennium residential's client account.
Payment must be received before the start date of the tenancy agreement.  You must ensure that there is enough time for the payment to be processed prior to commencement of the tenancy.
Signing the tenancy agreement
Prior to moving in, your deposit will be registered with either; Deposit Protection Service (DPS), My Deposits or Tenancy Deposit Scheme (TDS). Whichever scheme is used, we will provide you with the information for you to read and sign.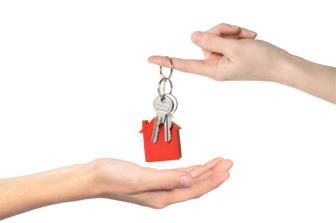 Once Millennium residential has received all funds and the contract is signed, Millennium residential will release the keys on the start date of the tenancy agreement.
Pet Deposit – 2 Months rent
Change of tenant fee – £75
Lost Keys – £15 (This can vary depending on the security locks)
If you wish to take the property off the market a holding deposit is required. Our bank details are below:
Barclays Bank
Account Name: Millennium Residential (Client Account)
Account Number: 70430404
Sort Code: 20 29 41
Please use the PROPERTY ADDRESS for the reference
If you have any further queries, please feel free to give one of our friendly staff a call 020 7794 0400
Millennium Residential are not a member of a client protection scheme. Millennium Residential do not hold any deposit monies. All deposits that are taken on move-in, is sent to the DPS where they hold it for the duration of the tenancy. Please note the deposit cannot be used as the final months rent.